Chris Troman
Accountant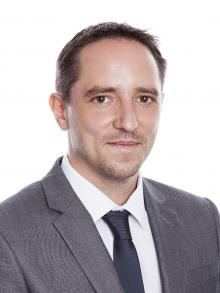 Joined | 2014
Location | Norwich
Chris is an assistant accountant in the residential lettings department, helping out with all financial aspects, including rents and security deposits.  He joined Arnolds Keys from a local commercial property agency, where he had fulfilled a similar role for seven years.
Born in Abu Dhabi, Chris went to school at CNS in Norwich.  He is a keen swimmer, and recently swam a mile in Manchester Docks at a time which was only ten minutes off Olympic standard.  He has swum for Bahrain, and for Norfolk; his next waterborne project is to undertake the 'Big5', swimming a mile in each of the UK's largest lakes within a year.  He is also a keen footballer.
Chris's ambition is to swim the English Channel, a goal that he intends to fulfil at some stage in the future.